Contribute Signage
Playback Schedules
A Playback Schedule allows you to decide what is going to play on which channel, group, or individual device and when.
To create a schedule, click on the "My Schedule" option from the left hand menu.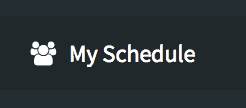 You will see a blank schedule.

Please note, if you do not create schedules then you can manually change channels on playback devices or turn them on or off. Schedules simply automate this process and will override manual actions. For example, if you have an active schedule and you have manually turned off a layout, the schedule will override you and turn it back on.
To create a schedule, you need to complete the table on screen. Give it a name, then you need to select whether this particular schedule applies to a Channel, Group or a Single Device.
If you have selected Channel, you can skip this stage, but if you have chosen Group or Device, you need to then assign a layout that you wish to play on this schedule.
You will then choose the time that the layout begins to play, and the time when it ends. You will also need to select which days you want this schedule to be active.
Finally, set the schedule to active and select "Save and Continue"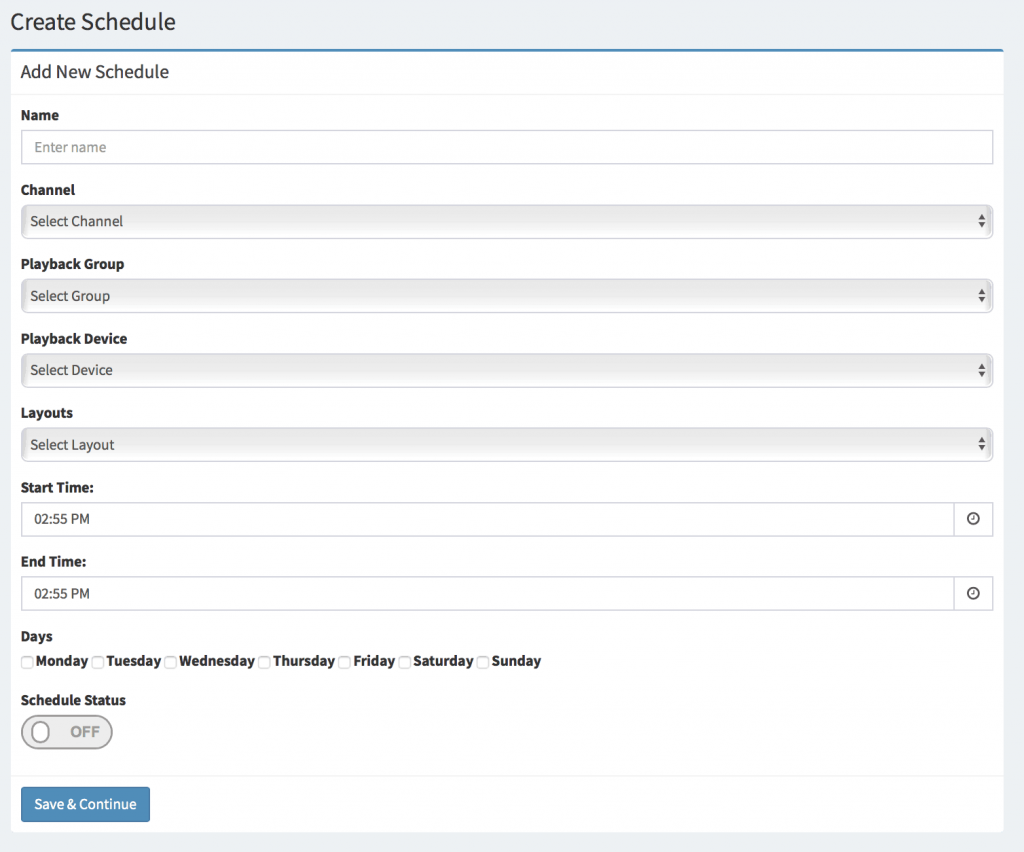 You are able to build up multiple schedules for devices and groups. Please note, Playback Schedules will override any manual channels that you have assigned to a playback device or group. Once a schedule has finished, if there is no further schedules to follow for that day, the signage will revert back to the manual layout that you have assigned to the device in "Channel" section of the software.
If no Channels have been assigned, then a blank screen will show.