Contribute Signage
Digital Signage Channels
What is a Channel?
A Channel essentially works on Contribute Signage just as it does on your TV. You are deciding what is going to be shown on that device. The reason that we use channels is that having the ability to assign a channel means we can assign the same channel to a single device, or a group of playback devices. This is helpful if we want to show the same information on different screens.
To create a Channel, navigate to the Channel screen from the left hand menu.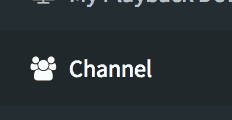 You will then see an empty Channel List

To Create a channel, you need to give it a name, choose one of the signage layouts you have created and also choose either a group of playback devices or like in this example, select an individual playback device.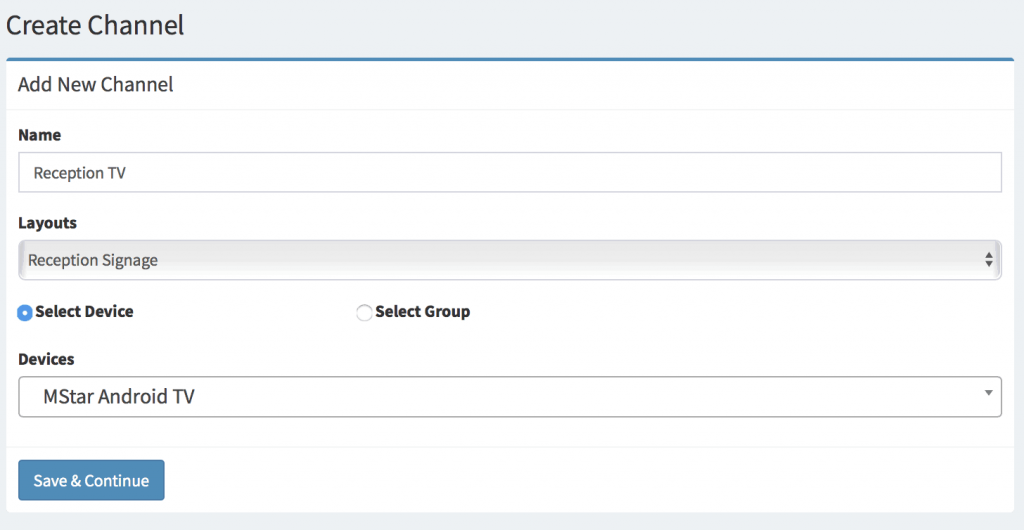 Click "Save and Continue" and your Channel is created.

To deploy your signage to your playback device, you now need to click on the On/Off button which will be red. When it is green, your signage will now be showing on your playback device. To turn off the channel, press the green button and your signage will no longer be displayed.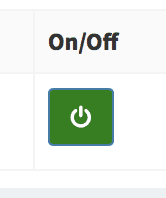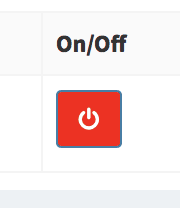 You can edit or delete your Channel using the buttons below found in the table.